Indoor Security IP Cameras Singapore - Quality Surveillance Camera
Meet Smart Camera Singapore's Indoor Ip Cameras your trusted eyes and ears for when you just can't be at home. This indoor security camera and Baby & Pet Monitor provides all-round protection and captures the critical moments you don't want to miss. It's stylish and sleek body makes this camera easy on the eyes. Equipped with advanced algorithms that detect motions and noise, and must-have features such as enhanced vision in crisp 1080p HD, two-way audio, motion, and sound alerts. It is affordable too because everyone deserves a peace of mind.
✪ 1080P HD + SUPERIOR NIGHT VISION
✪ STYLISH, INTUITIVE, EASY SET UP
✪ MOTION + SOUND DETECTION,
✪ CLEAR TWO-WAY AUDIO
✪ SECURE DATA & DATA STORAGE
✪ EASY TO INSTALL & USE
✪ 100% GLOBAL COMPATIBILITY
✪ MANY USES – #BABYMONITOR, #PETCAMERA, #ELDERLYMONITOR, #CCTV
Motion & Sound Detection
Receive instant notifications wherever you are, when motion or sound is detected. Check in your home anytime with 24/7 live streaming.
Unlimited Sharing
One-click to share all your moments with family. The invitee can monitor baby or pets and stay informed when something is detected.
Superior Night Vision
Superior night vision with two 940nm infrared LEDs provides a clear, crisp picture up to 32ft (10m) even when it's pitch-black. Allows you to check on your loved ones without any light.
24/7 Recordings & Unlimited Sharing
Store footage on secure cloud (7days, 15 days, 30 days) or your own MicroSD card (up to 128G). Share access to live streaming and video recordings with those who care.
Two-Way Audio
Clear distortion-free audio and microphone via built-in noise-cancelling speakers and microphone so that you can listen and talk to family or pets from anywhere at anytime
Works with Alexa & Google Home
Works with digital assistants such as Amazon Alexa and Google Home Assistant so you can control and access your camera seamlessly. Just say, "Alexa or Google" to check up on your loves one even when busy.
Smart Camera Singapore Indoor IP Camera - One Camera Many Uses
Whatever your needs are, we are confident you will be able to find a use for Smart Camera Singapore Indoor Camera. Whether you are looking for a Home Security Camera, Baby Monitor, Senior Care or Pet Camera, our Indoor Camera can help you.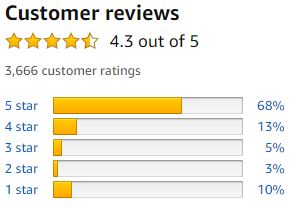 Amazon - 4.3 to 4.6 out of 5 stars

Amazon US - #25 in Camera & Photo, #10 in Dome Surveillance Cameras
Amazon UK - Top 100 in Electronics & Photo, 35 in Dome Cameras
Nooie's website

Latest comments
"Best Baby Cam!"
"Perfect Camera For Night-shift Momma"
"Great Indoor Camera; perfect as a baby monitor!"
We are 100% online!
No retail stores, giving you greater savings!
Mailing address:
Singapore Lite
22 Sin Ming Lane, #06-76
MidView City, Singapore 573969
email: hello@singaporelite.com